Comparing to traditional grid, Smart Grid has been widespread application in China recently years. So what is Smart Grid? It means mainly through terminal sensor form interaction of network of instant connection among clients, clients and grid company. And Smart Grid may realize data reading in real time, high speed, effects of dual ways, thus improving comprehensive efficiency of grid in entire. Actually Smart Grid in China has been developed since 2009 and shown important increased rate on the deployment of related equipment such as smart meters, concentrators, collectors and converters. China Smart Meter as first generation had been produced since 2009 to 2010 by formulated and experimental phase in domestic. Certainly at that time, bid quantities were not too much because of low standard of technique. However, 2011 to 2015 was the leapfrogged development for China smart grid, in mean time, smart meter had entered into large scale of production, tender amount of State Grid in China was over more than 60 million. So what exactly Smart grid is applied in China?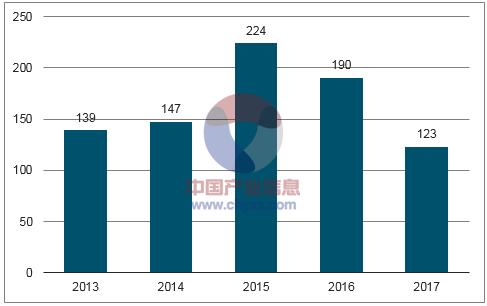 Domestic Application
Along with smart grid has been developed in China, there are many enterprises to plan to utilize it so that realize enterprises' development themselves. Certainly, these enterprises are from different industries such as new energy corporation, steel manufacturers of heavy industry and some powerful technology firms in China. The premise of smart grid realizing the integration of power flow, information flow and operation flow, is based on undamaged collection, fluent transmission, ordered application of information. Actually its worth is about fully exploitation of smart grid's multi-elements and potential values of massive information, then serve to delicacy management and standardized construction of production processing of smart grid; improving scientific decision level and intelligent of coordination of smart grid; boosting power system safety and economy. There are some real projects from Far East smarter Energy Co.,Ltd. related to Smart Grid application. It is subsidiary of Far East Holding Group, one of a few largest intelligent power companies in China. As world's leading service provider of smarter energy and smart city , Smarter Energy is specialized in such fields as the R&D, manufacturing and sales of smarter energy, smart city technology, product, service and the application of its Internet and Internet of Things, planning and design of smarter energy and smart city project, investment & construction and energy efficiency management & service and smarter energy and smart city EPC, manufacturing products like intelligent distributed power supply technology and products. The main project showing China's smart grid application is about HongKong – ZhuHai City – Macao Bridge as 29.6 kilometers in total length, of which 5.99 kilometers are immersed tube tunnels and 22.9 kilometers are bridges.  The 120-million-yuan intelligent transportation cable supplied by the company's subsidiary Far East Cable is applied to the relevant facilities of the lighting, power distribution, and toll communications integrated center of the CA02 contract section of the Hong Kong – Zhuhai City- Macao Bridge's main project traffic engineering.
Certainly, there are some other main and important projects showing China Smart Grid well development such as Shanghai World Financial Center related Wire and Cable business; Yangtze Three Gorges Power Transmission Project with wire and cable business; Smart Grid application on Nanjing Olympic Sports Center and so on.
China Smart Grid to Oversea
Along with China's initiative about "The Belt and Road" development with related countries, the most of business and trade have been boosted and the main products and projects have been exported or cooperated such as smart meter products. According to Dialogue on "the Belt and Road" initiative on Dec, 2017, the Chairman of the board Mr. Shu from State Grid Company in China has stated as we will continue to extend market around the countries in the "the belt and road"; prompting the exploration and complementation of each country's energy and resources; in meantime, reinforcing mutual recognition of markets standard in key countries. In terms of estimate, in the future 5 years the countries in "The Belt and Road" related demand of power investment will reach to 1.5 trillion dollars (RMB 15.45 trillion).